Dateline Derrynakilla, Bantry, Co. Cork  30 August 2023
Greetings from West Cork where Jean and Mick have set up house and live in service of Oscar the Cat. It's been a good long while since we've update this site, what with Covid, the above move to Ireland and other changes in band members lives. 
This is to let you all know that we've not disappeared of the face of the Earth, we have not disbanded and that we have some gigs coming up in Colorado. We'll be performing our orchestra Christmas Show with the Broomfield Symphony on a couple of dates and another gig at the Muse in Lafayette. The details are:
December 2, 2023, 7:00 p.m. The Muse 200 E South Boulder Rd, Lafayette, CO 80026
With the BSO:
December 8, 2023, 7:30 p.m.  Legacy High School, 2701 W. 136th Ave, Broomfield 80023 
December 10 at 3.00 p.m. Broomfield Auditorium, 3 Community Park Rd., Broomfield 80020.
There will be more info forthcoming but this a wee heads-up. 
Looking forward to it. 
Mick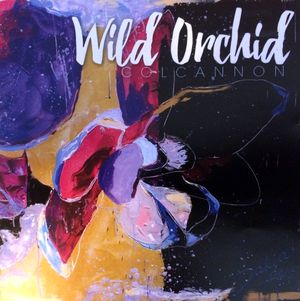 Our new CD, Wild Orchid, is finally here! You can go to our store and check it out. It's got some audience favorites that we hadn't yet recorded, such as The January Man and some new material that we are excited about.
Big, big thanks to all who donated and/or pre-ordered to help us get this one produced.

Tracks:
Wild Orchid 
The Reason I Left Mullingar/The Left-Handed Mill 
The McFadden Set 
False, False 
Never Too Soon/Blue Ducks 
Botanic Endgame 
Irwin - Fugue on a Theme by O'Carolan 
Highlands 
The January Man 
Shins By The Fireside/Red Stockings 
An Páistín Fionn 
Ah, Surely/The Reconciliation 
Planxty Vicki Levine 

 
---
We hope you enjoy exploring our website, whether you are a first time visitor or long time fan.  You can listen to some music on the Listen page, Buy CDs or downloads in the Store, watch some Videos or check for upcoming  gigs in your area on the Calendar.
Be sure to check out the Blog too, which by now has a huge number of recipes and books reviews.

You can also find booking information, of course,  information on our symphony shows, and even some sheet music.

The video below gives a good introduction to Colcannon and its history:

 
A Video Introduction to Colcannon


Please do make sure you've signed up for the email list- that's our most reliable way of letting you know about upcoming shows in your area! We also have a monthly email newsletter that not only has Colcannon news, but also  recipes, book reviews and all kinds of interesting tidbits.
Oh, we're also on Twitter- with a twist- We are attempting to tweet only in haiku. Over 1200 haikus in and still going strong! sign up below to join in